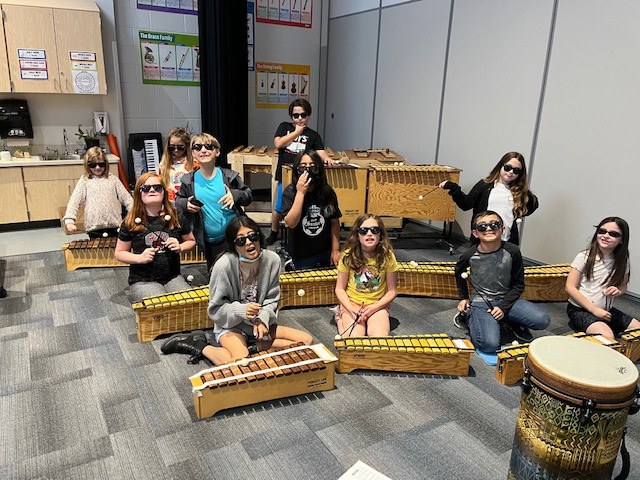 Apple Valley Elementary Effectively Integrating Music in the Classroom With Marimbas
May 24, 2022
We can experience music almost everywhere: on the street, at a concert, in our homes, on our phones or radios, and even in classrooms. As an integral part of our experiences as people, music serves as a language: to communicate and build our cultural identities, convey our emotional experiences, and explore our passions. With this amazing transformative potential, it is no wonder that music is being used by educators across the world to build positive classroom environments and support young people in their personal and academic development.

At Apple Valley Elementary, our 5th grade Marimba band meets at lunch recess with music teacher Ms. Tracy Healy. There are 12 kids in the group, and they have been working on songs to join in with our 3rd and 4th graders for the Apple Valley Elementary World Music program on June 8th.

"This program is an integration of culture through vocal and instrumental music and dance, and music teacher Mrs. Tracy Healy captures the curriculum for all grade levels through the World of Marimba and Drumming," says Principal Heidi Sutton. Students are working on building community through the arrangement of the drums, and the drums are arranged in a circle to facilitate this community building. There is eye contact, following the rhythm, and listening to others enables the music to come together. The Marimba and Drum playing are unique in that the students learn to rely on wrote memory, and love how interactive it is. The best part according to Mrs. Healy is "The kids love it!!!"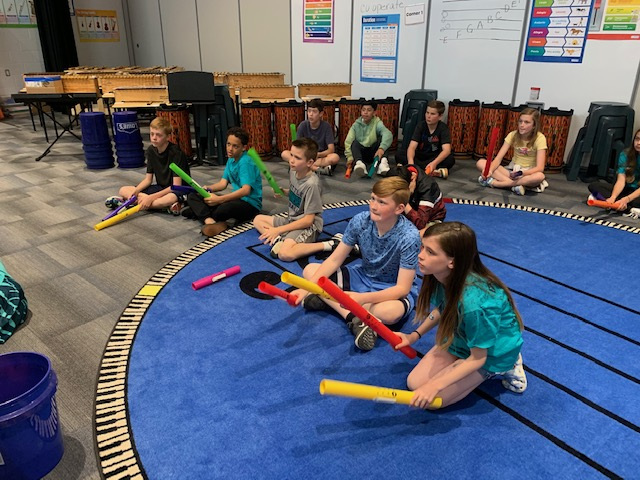 ---