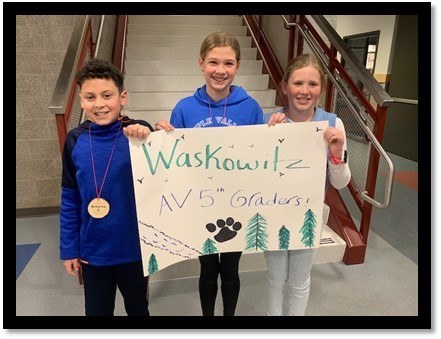 Classroom in the Cascades at Camp Waskowitz for Apple Valley Elementary
Apr 12, 2022
Welcome to our Apple Valley Elementary Classroom in the Cascades at Camp Waskowitz!
During their week at Outdoor School, students will be engaged in environmental activities, lessons, hikes, and adventures with their peers and other students from our state. Evenings at the camp fire and activities with the high school counselors will support our students relationship building skills and create friendships that last forever. Through a grant from the state supporting Outdoor School for All, costs are 100% covered.
"Learning isn't always within the walls of a classroom. Four fun and interesting days will be spent at Outdoor School with our 5th grade students and their classroom teachers in May. We are excited to bring the Outdoor School experience to Apple Valley students and then back to West Valley," says Principal Heidi Sutton.
Outdoor School at Camp Waskowitz offers an array of activities and lessons that engage students in exploring the 372 acres of beautiful Pacific Northwest forest. Designed to take advantage of the various unique attributes, the curriculum includes a US Forest Service Lookout tower, the South Fork of the Snoqualmie River, woodland shelters, and a rope bridge over Porcupine Creek, just to name a few.

Our Apple Valley Elementary 5th grade teachers are supplied with resources and supplies to investigate, explore, and develop a sense of wonder within each of our students. Lesson plans and materials navigate everyone through Next Generation Science Standards (NGSS) and the Common Core State Standards (CCSS).
Principal Heidi Sutton quotes the amazing Henry David Thoreau: "I took a walk in the woods and came out taller than the trees."
---