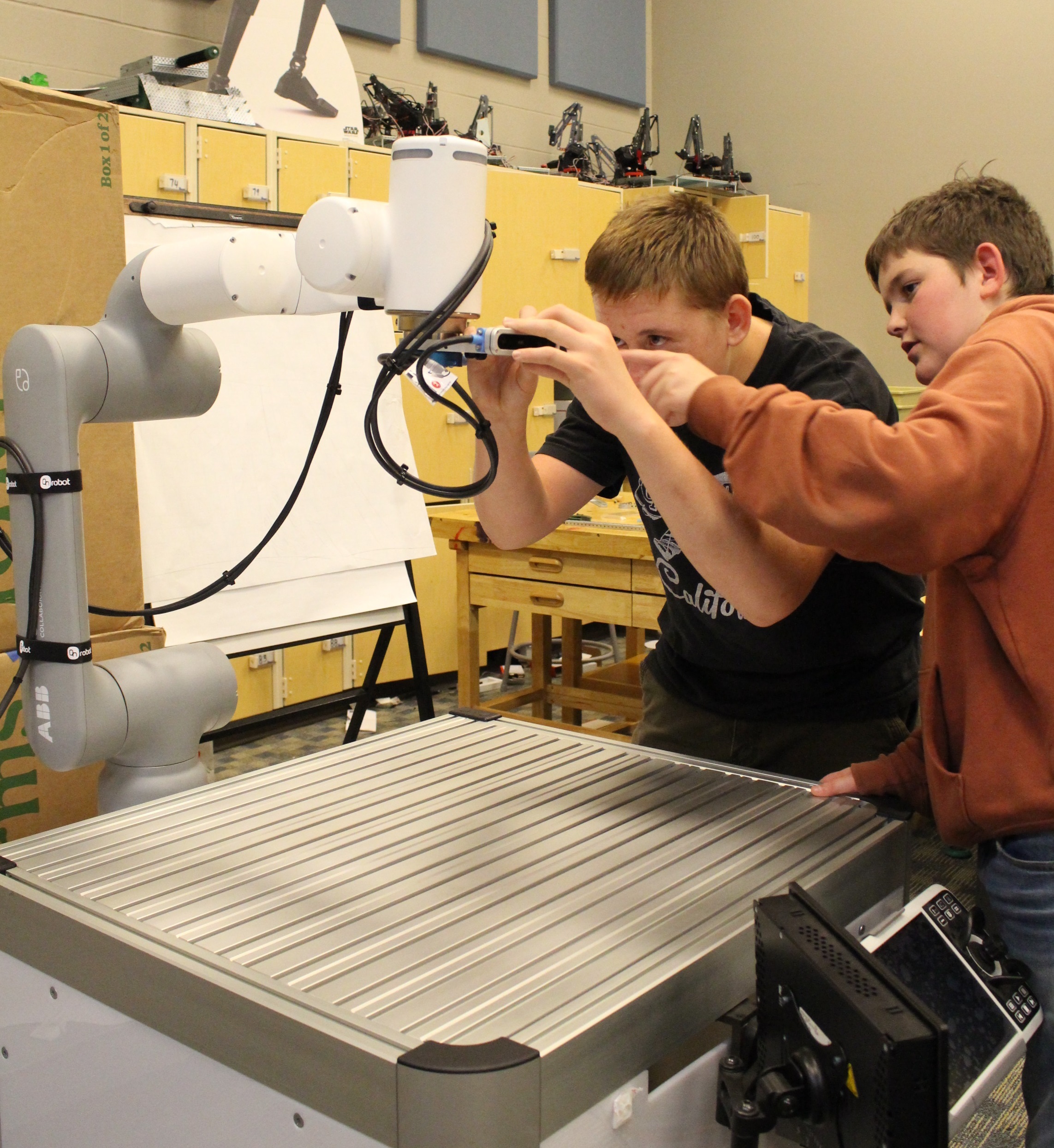 Robotics at West Valley
Oct 24, 2023
West Valley Innovation Center Joins Forces with Local Industry to Prepare Students for High-Tech Futures
The West Valley Innovation Center recently partnered with Byron Automation, based in Naches, and Buchanan Automation, based in Snohomish, to bring state-of-the-art automation equipment to students in the Robotics/Agriscience program. This collaboration bridges the gap between education and industry, helping students gain hands-on experience in automation, robotics, and advanced agricultural processes.
Business leaders from Byron Automation and Buchanan Automation worked with staff from the Innovation Center to provide guidance on the best use of grant funds to support the Robotics/Agriscience program. Staff used grant funds to purchase an ABB GoFa robot with different grippers and a Programmable Logic Controller (PLC) system with conveyor belts and various sensors. Students not only in the Robotics/Agriscience program, but in the Computer Science and STEM Engineering programs will learn how to program the ABB GoFa robot and have it perform various tasks.
This new equipment will prepare students for careers in the thriving agriculture industry of the Yakima Valley, equipping them with the skills and knowledge required for modern agricultural practices where automation and robotics play a pivotal role in boosting efficiency and sustainability.
Russ Tuman, Director of Student Experience at the Innovation Center, expressed his enthusiasm for the collaboration, stating, "These contributions are invaluable. Together, we are shaping the future of agriculture education by offering students access to cutting-edge technology and practical training, which will make them highly sought-after professionals in the industry."
As partnerships like this develop, it holds the promise of propelling Yakima Valley's agricultural workforce into a new era of productivity and sustainability, securing a brighter future for the region's agriculture sector and its aspiring professionals.
Business leaders who would like to collaborate with West Valley Schools should contact Jed Watters, Executive Director of Innovation for the West Valley School District.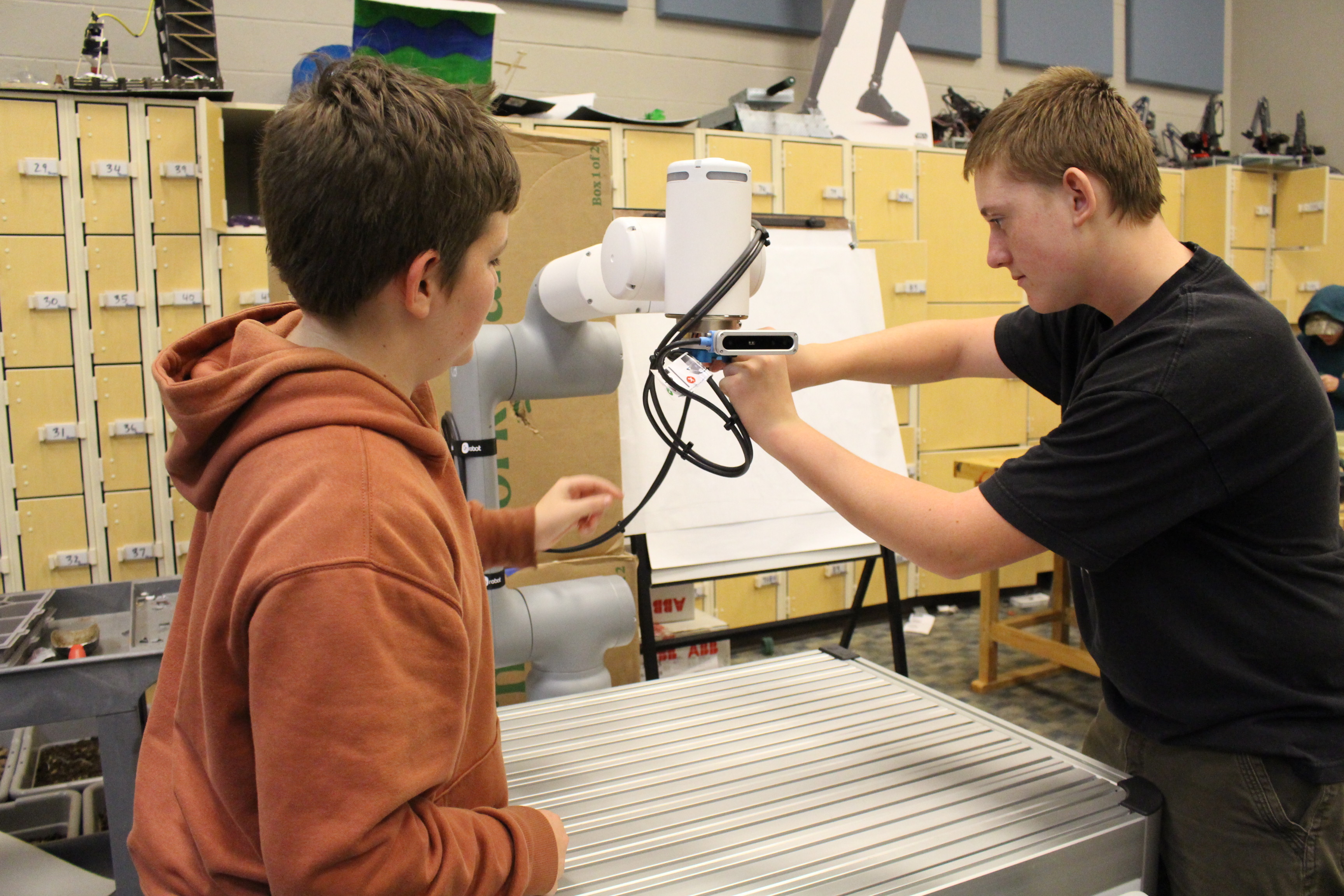 ---