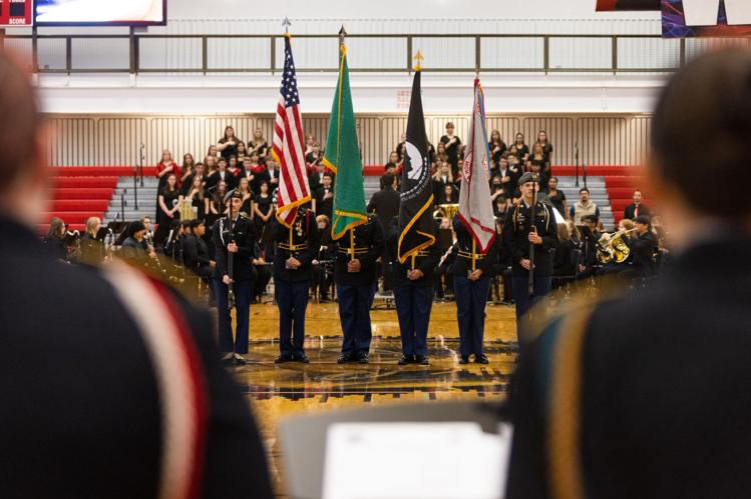 Veterans Assembly
Oct 31, 2023
Apple Valley Elementary School Recognized Nationally
We have some exciting news to share from the heart of the Yakima Valley! Apple Valley Elementary School has achieved national recognition as a Blue Ribbon School, marking a significant milestone for both the school and the district at large. Blue Ribbon Schools are selected based on their overall academic excellence and ability to demonstrate that all students can achieve to high levels. Out of only 353 schools across the entire country, Apple Valley Elementary has stood out for its dedication to educational excellence.
This isn't just a win for Apple Valley Elementary; it's a triumph for the entire West Valley School District. Remarkably, this recognition represents only the fourth time a Yakima school has been honored on a national scale since 1982, and incredibly, two of those four schools belong to the West Valley School District. This accomplishment is a testament to the district's unwavering commitment to providing top-quality education.
Principal Heidi Sutton expressed her gratitude and pride in the Apple Valley community. She highlighted that this recognition underscores the tireless dedication of the school's exceptional staff and the unwavering support from the Apple Valley families. She says it's a reflection of the environment Apple Valley has built, where every child is nurtured and empowered to reach their full potential.
"The relationships at Apple Valley are not just collegial, but true friendships of trust and respect," says Sutton. "When our young learners see adults act professionally and with decorum it builds trust and respect for all school staff members. Overall, these positive relationships have an impact on the development and success of our students, generating a positive example for children. It creates a learning environment that is supportive and conducive to academic achievement."
Dr. Peter Finch, the Superintendent of West Valley School District, commended this exceptional achievement. He praised the hard work of the Apple Valley staff, the enthusiastic engagement from the Apple Valley families, and the outstanding leadership of Principal Heidi Sutton. It's a celebration of collaborative effort and dedication to shaping a brighter future for our children.
This recognition is a moment of great pride for the West Valley School District. It's a testimony to their continuous efforts to provide a nurturing and enriching educational environment for every student. Congratulations to Apple Valley Elementary School and the West Valley School District for this outstanding achievement!
For more updates and news from the West Valley School District, stay tuned to our electronic newsletter and social media channels. Education is the key to a brighter future, and together, we're making a difference in the lives of our students.
Apple Valley Elementary reconocida a nivel nacional
¡Felicitaciones a Apple Valley Elementary por ser reconocida por el Departamento de Educación de EE.UU. como una escuela National Blue Ribbon! Las escuelas Blue Ribbon se seleccionan en función de su excelencia académica global y su capacidad para demostrar que todos los alumnos pueden alcanzar niveles elevados. Apple Valley fue una de solo dos escuelas en el Estado de Washington que recibieron el reconocimiento Blue Ribbon este año. La directora Heidi Sutton atribuye el éxito a las estrechas relaciones en Apple Valley.
"Las relaciones en Apple Valley no son solo colegiales, sino verdaderas amistades con confianza y respeto," dijo Heidi Sutton. "Cuando nuestros estudiantes jóvenes ven que los adultos actúan con profesionalidad y decoro, se genera confianza y respeto hacia todos los miembros del personal escolar. En general, estas relaciones positivas tienen impacto en el desarrollo y el éxito de nuestros estudiantes, lo que genera un ejemplo positivo para los niños. Crea un entorno de aprendizaje favorable y propicio al rendimiento académico."
Solo cuatro escuelas del condado de Yakima han recibido este reconocimiento desde 1982, y dos de esas cuatro han sido escuelas de West Valley.
---